National Garden Scheme 2020
Two of our members' gardens were open this year, for what was a very different NGS weekend.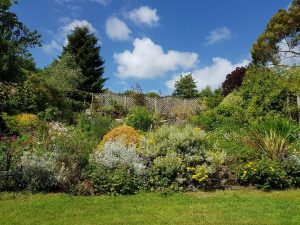 Ashwell, a large steeply-sloping garden with a vineyard, is situated close to the centre of Bovey Tracey and looked perfect as always.
Club member Jeanette Pearce raises extra money for the NGS charities by selling jams from her extensive soft fruit areas and also wine from her vines.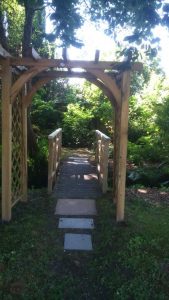 2 Redwoods belongs to Club chairman, Julia Mooney, and it was especially good to see recent hard landscaping, clearly carried out by a perfectionist! A garden of two parts – a shady fernery and a sunny gravel garden, with a leat running between them.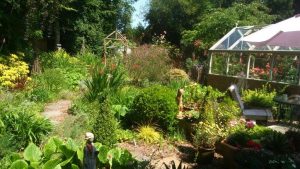 The garden we were asked to start at was Gleam Tor, the lovely garden belonging to Gillian and Colin Liddy, with its long herbaceous borders, wild flower area and prairie planting. We missed Colin's wonderful afternoon tea, however. Maybe next year.
Many thanks to these garden owners for agreeing to open their gardens in the present circumstances. They are three very different gardens and it was clear that visitors were greatly enjoying the chance to "do normal things" again.